Solar Energy World is a Proud Partner of the GivePower Foundation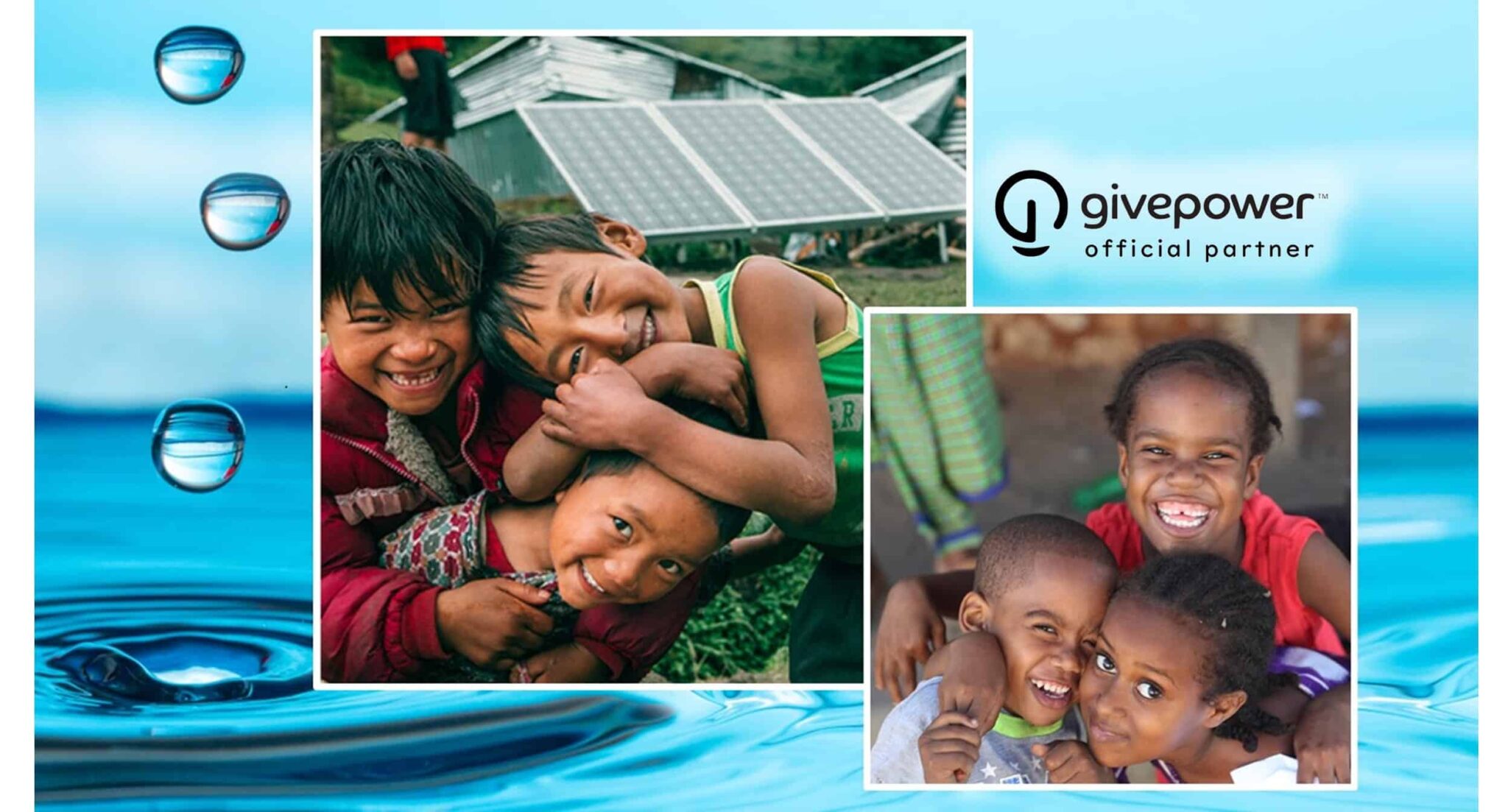 GivePower and Solar Energy World became partners November 16, 2020. This means if you choose us to be your solar installation company, you'll not only enjoy all of the benefits of using clean, renewable energy but will also be helping those who need it most.
Solar Energy World's mission is to give more people the power to reduce their dependence on fossil fuels to foster financial and environmental security for their children and grandchildren. We are dedicated to our mission because we believe tomorrow matters. The good people of the GivePower Foundation believe tomorrow matters too. Our partnership now gives all of us the power to make a positive impact globally as well as locally.  
Every 90 Seconds a Child Dies due to Waterborne Diseases
But, there is a lot that we can do together to help.
Waterborne disease is the planet's leading killer.** It's no surprise when you consider that three out of ten people, worldwide, lack access to a safe, reliable source of water in their home. 
Today, when Solar Energy World installs a solar system for you, a portion of our profits from your sale goes to providing GivePower's solar-powered water purification solutions to developing regions of the world, so children and their parents never have to drink toxic, dirty water again.
Go Solar Today, Because Tomorrow Matters
Together, we have the opportunity to make a difference in tens of thousands of lives.  GivePower's  innovative solar-powered desalination system is sustainable and highly cost-effective.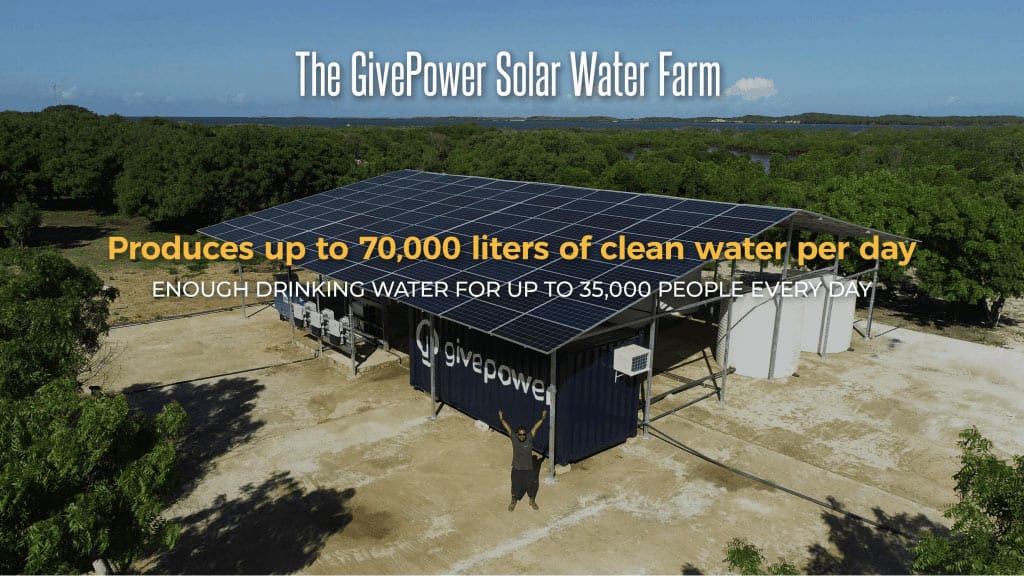 ---
$20 = 20 Years Of Clean Water
Solar Energy World makes a $20 donation to GivePower* for every solar installation we complete.
This simple $20 investment can give one person access to safe drinking water for at least 20 years. 
Solar Energy World installs approximately 150 solar panel systems a month. That adds up to over $36,000 each year from our company. 
This means together, over one year, we will be giving 1,800 children and adults safe, clean drinking water that will prevent illness and save lives.
If you would like to find out how you can go solar with us and start making a real difference in your life and the lives of people everywhere, please scroll down to fill out the form below. 
---
Learn More about the GivePower Foundation in the Video Below